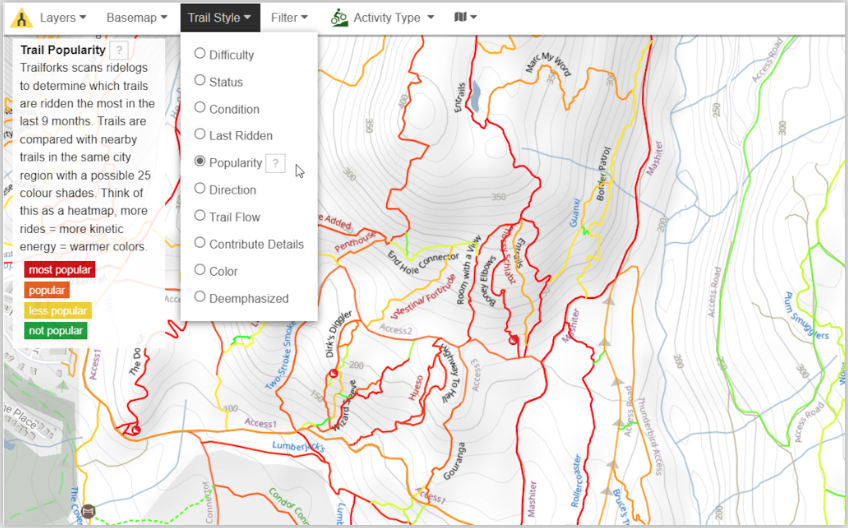 The map has several "trail style" options for displaying trails, the default is by trail difficulty colour. One of the options is "popularity", which will colour the trails based on a colour heatmap.

The range is green to yellow to orange to red. Green being the least ridden trail, red being the most.

This popularity data is calculated based on users ridelog data from the past year and relative to only the trails in the same region.

Trails are ranked on a 1-100 scale based on how much their ridden. A different green-red colour is assigned to every 5 steps in the 1-100 scale, so there will be up to 25 colours on the heatmap.

Quickly identify the most popular trails, or trails no one rides.