You can add content to your personal favorites list by going to the bottom of any region page and selecting the Favorites button.

To locate your favorites list go to either the profile drop-down menu or the favorites tab on your profile page.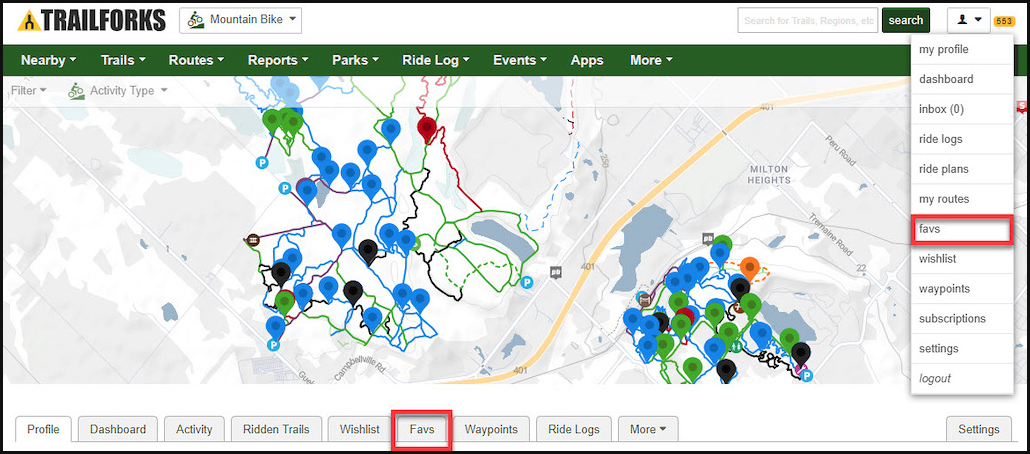 You can also see the regions added to your favorite list by hovering your mouse over the Trails on the green drop-down menu.